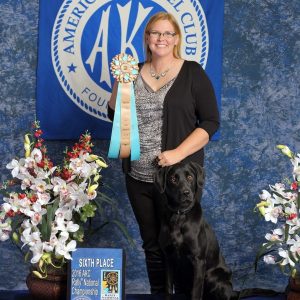 West Texas Canine College is owned and operated by trainer Linda Barnett and is located in Midland, Texas. Linda has trained dogs professionally for 20 years. Linda is an approved AKC Canine Good Citizenship evaluator with a background in training hunting dogs, mobility & retrieving service dogs, therapy dogs, obedience and rally trial dogs.
West Texas Canine College is dedicated to providing its clients with quality instruction in obedience training. We specialize in Basic Obedience Boarding & Training. We also sell PTSD and Mobility and Retrieving Service Dogs on a very limited basis. Contact her to find out more.
Linda's "Balanced Obedience Training" utilizes training techniques that are based on developing a working relationship between dog and handler. We often see clients frustrated by dogs who do not listen to commands when distracted. These problems are caused by inconsistent and unbalanced training. Linda's "Balanced Obedience Training" system will help owners resolve these issues by teaching them how to properly teach and motivate their dogs while maintaining high standards of behavior. The result of this type of training is a dog that is confident performing his obedience behaviors.
"I use my dogs to demonstrate in my group obedience classes, I compete with my dogs locally and at the National Level in Rally and Obedience trials. I also train our labs for hunting duck, dove, pheasant and quail for my husband who is an avid bird hunter & who wishes I trained for field work more than I do! I own dogs from 5 to 60 pounds and have trained nearly all breeds, sizes, and temperaments."